‹ Tips & Guides home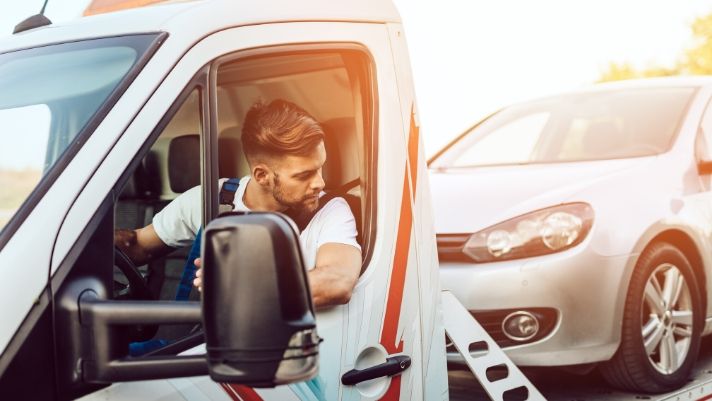 RNR Tire Express is more than just a great place to get the latest style of wheels and tires. We have a great roadside assistance package called the Road Warrior Benefit Program. We want to make sure that you are safe and prepared for any emergency while on the road. What does it include? Our emergency roadside assistance program has it all. Read on for more details and contact us today to sign up.
Nitrogen Tire Service
Inflating and maintaining your tires with nitrogen can dramatically increase your fuel economy, tire life, and safety while reducing your carbon footprint. It gives a smoother ride to your vehicle and pressure loss when compared to normal air.
24-Hour Emergency Roadside and Delivery Service
If you break down anywhere in the U.S. or Canada, RNR Tire Express will provide emergency road service, as well as deliver emergency supplies such as gasoline, water, oil, or other necessary supplies. You only pay for the cost of the supplies.
24-Hour Emergency Towing Service
Our professionals will tow your vehicle to the destination of your choice.
24-Hour Emergency Battery Service
We can boost your battery and perform minor adjustments to alternators, starters, and more.
Lost Key or Lockout Service
If you lose or break your key or accidentally lock yourself out of your vehicle, we'll be there for you.
Theft or Hit & Run Protection
If your vehicle is stolen or damaged due to a hit and run accident, we will help recover your property by offering a $500 reward for information leading to the arrest and conviction of anyone responsible for the theft or hit & run damages.
Travel Benefits
Get amazing discounts anywhere you want to travel. Members receive unbeatable travel pricing on hotels, airfare, and rental cars.
Trip Routing Service
Put away your GPS and let us plot out your trip. We will, at no charge, produce full color, wire bound trip routing for your road trips, including turn by turn directions, enhanced mapping for metropolitan areas, points of interest, and fun games.
Tire Repair and Replacement Service
We will cover the costs of repairing or replacing your tires should you experience a flat tire or tire failure due to a road hazard up to the posted amount.
Road Warrior Elite
Maintaining proper wheel alignment is essential to protecting your tires from uneven tire wear. Our Road Warrior Elite program will give you the comfort of knowing that when it comes to proper alignment, we have you covered. You will receive a complete, professional four-wheel alignment upon joining our Road Warrior Elite program. During your membership (for the life of your original agreement), you will get regular alignment checks at no charge to you, as well as adjustments to ensure your vehicle stays in proper alignment. After your agreement has ended, you will receive free alignment checks and a 50% discount on alignments for the life of the tires. Tires with less than 4/32 tread depth require replacement. Note: The program includes adjustments only. Parts and labor are not covered by this program. When you are ready to sign up for the Road Warrior program or need a new tire shop in Anderson, SC, come see us. We are working to keep you moving all the time.