‹ Tips & Guides home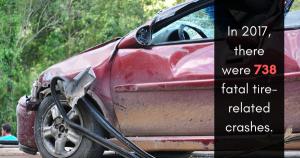 Whether you're an off-roading enthusiast or you just love cars, there's no doubt that custom tires are a must. And if you're just getting into the world of vehicle customization, you've come to the right place. Here are a few things every beginner should know about custom wheels.
A Tire for Every Job
As you might expect, custom wheels are made with specific purposes in mind. You wouldn't use off-roading tires on your sedan just to get to and from work, for instance. Let's take a look at just how versatile custom tires can be. Here are a few examples:
Farm Tires
Earthmover Tires
Off-road Tires
Formula One Tires
High-performance Tires
And that's just a fraction of the tires made that are customized to perform in specific scenarios. But we're here to talk about custom wheels for your vehicle. Off-roading enthusiasts and performance driving beginners, let's get into it.
On Buying Custom Wheels for Your Ride
When buying custom wheels, the correct combination of rim and tire is crucial to optimal performance. Without understanding the relationship between these parts of the wheel, you could be putting you and your vehicle at risk for serious harm. When in doubt, ask. Any tire expert will be able to provide answers that, while you might be able to find them by yourself, it's always best to seek from an expert. Consider the risks if you choose or install your custom wheels wrong. There were 738 fatal tire-related crashes in 2017 alone. When you fit wheels and tires that are not designed for a particular vehicle it could lead to failure, most of the time resulting in damage to the vehicle, its passengers, and potentially others at the scene.
New or Refinished Tires?
While refinished tires are an option for drivers, pursuing the cheaper option for performance tires might not be the best idea. Worn down tires, even if they're refinished, present a dangerous lack of traction and balance in a vehicle. When in doubt, always go for new tires when it comes down to off-roading and other high-performance driving activities. The safer you are with your custom wheel and tire purchases, the safer you'll be on the trails and on the road. As a vehicle owner, it's your responsibility to take care of your ride. And if you want to start off-roading or take up another form of high-performance driving, choosing the right custom wheels is paramount. For any questions you still have about custom tires and wheels, RNR Tires has you covered.