‹ Tips & Guides home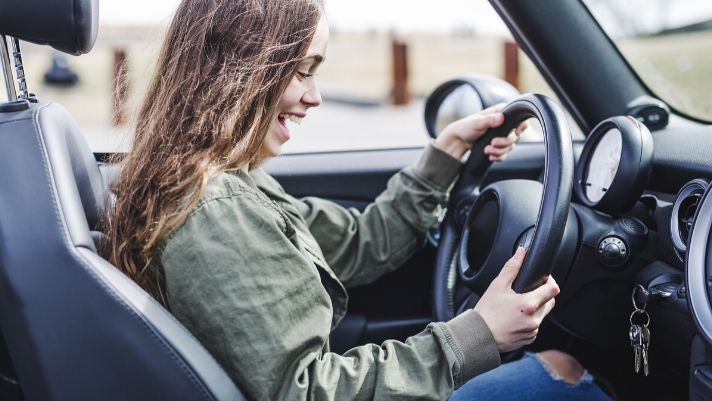 Buying your first car is an exciting and stressful time. You've had cars in the past, no doubt—hand-me-downs from parents or siblings. Maybe it's your classic family car that makes its way through the generations, even though nobody really wants it. But it's that rusted-out station wagon or nothing. Now, you have a job and your own money, and it's time to buy your own wheels. Follow these essential tips for buying your first car so that you can get what you want and not get a raw deal in the process.
Get Something You Can Afford
We all want to drive a shiny new Ferrari or Bentley, but let's be realistic; they are expensive. A car isn't an investment unless you are buying a holy grail Shelby Mustang. Any car you buy will lose value the second you drive it off the lot, so get something that won't cost you a fortune. Buy a car that you can afford to make the payments on without having to skip meals.
Shop Around
There are thousands of cars for sale, so shop around. Get an idea of the make, model, and color you want and go from there. You will find what you want in several different places at different prices and in different conditions. Find what you want at a good price—and make sure it runs well. These types of cars exist, but you must put in the time to find one.
Negotiate With Them
Negotiating with a car salesman is a time-honored tradition, and another essential tip for buying your first car is that you must negotiate—and negotiate well. The sales guy expects you to haggle over the price, so don't let him down. Car dealers intentionally inflate the price of cars in expectation of this, so if you pay them what they are asking, you are paying too much. Find some tips on negotiating and march in there ready for battle.
Don't Buy Based on Payment
Don't negotiate the price of the car on the payment. Slippery salesmen like to tell you that you can have the car for $350 a month for 60 months. Don't take that. You negotiate the price of the car, not the price of the payment. If you tell them you can afford a $500 a month payment, they will make sure that's what you get, at 16% interest. Start with the asked-for price of the car and lowball them until you settle on a sale price, not a payment plan.
Get the Best Rate
If you are paying cash for the vehicle, then congratulations, you are fiscally responsible and saved some money. The rest of us usually borrow money to buy a car. When financing any kind of loan, shop around to get the best loan rate. Dealerships offer financing, but they usually have high rates. Contact your bank and see what they are offering; make sure that you get the lowest percentage rate possible. If you buy a used car, get some new tires on it fast. RNR Tire Express is the best tire store in Columbia, SC, and we have tires and wheels for all makes and models.