‹ Tips & Guides home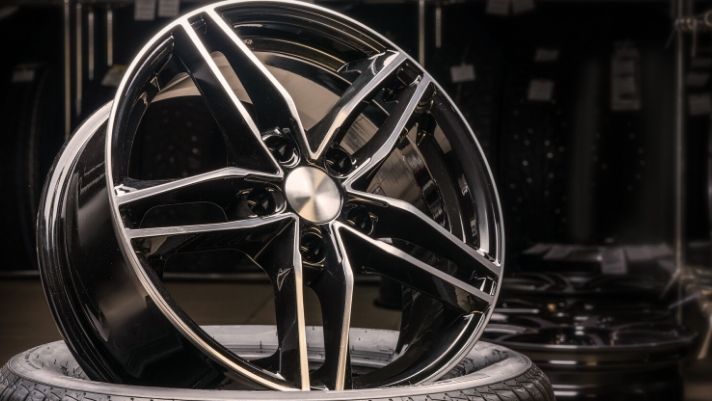 The rims on any car or truck are kind of like the eyes on your face. They serve an important function, they aren't usually the first thing noticed, and they add a little extra beauty to the entire package. Adding the right rims can make an average-looking car look like a million bucks. Shiny rims will get a lot of attention moving down the street and especially when parked. Who can forget spinners and how popular they were in the early 2000s? And that's just one example. Rims play a functional role on your vehicle, though. Read about how car rims really work and why they matter.
The Facts About Rims
Ask anyone and they can point out the rims on a car. They are hard to miss. They are made from either steel, aluminum alloy, or carbon fiber. Different finishes can be applied to them depending on what they are made from. Wheels, or rims, look basic and simple, and for the most part they are, but they do have components. The center bore is the hole in the middle of the wheel that is covered by a cap or hubcap, and the valve stem provides a hole to fill the tire with air. The outboard face is the part that you see and the cosmetic face of the wheel. Other parts are the plate, spokes, dish, and bolt circle, and they all keep the wheel attached to the car or provide support.
Why Rims Matter
Aesthetics are the main factor for anyone picking out rims for their car or truck. They just want to make their vehicle look cool. Changing the size of the rims can alter the look; bigger rims make the vehicle look bigger and beefier, while smaller rims lower the profile and make it look sleeker and faster. Rims do more than make the vehicle look cool. A quality set of rims will enhance the performance and give a smoother ride. That rim must fit the vehicle, though; otherwise, it will worsen the performance of the vehicle. They must also be suitable for your driving style and where you do most of your driving. An SUV or truck needs heavier rims than a sedan moving through the city. Freshen up the look of your ride with some new rims and tires. Your local RNR Tire Express is here to serve! Come visit us and get everything you need for your car or truck.