‹ Tips & Guides home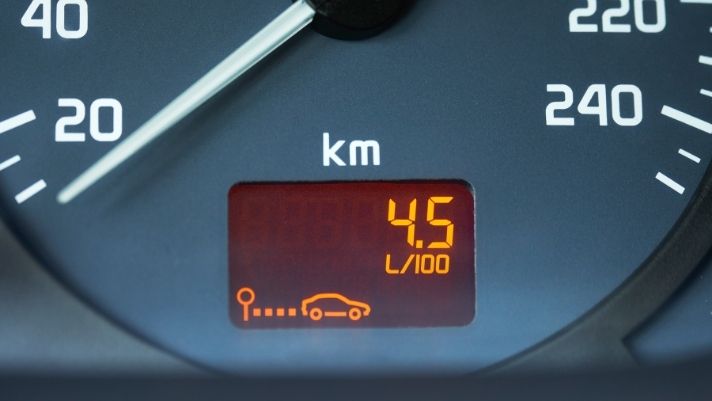 Paying for gas is a major part of the driving experience. This task is not only required to operate your vehicle but also a crucial skill to have no matter what car you drive. Therefore, it's important that you also know how to determine your car's overall fuel consumption. This number will better educate you on how often you need to fill up and how much money you're spending in a period of a few weeks. This is how to calculate your car's fuel consumption accurately.
Set Odometer to Zero with a Full Tank
Before you can officially start running the numbers, the first thing you should do is gather the necessary data. This way, you can know exactly what you're working with and feel confident that you're working with accurate information. The next time you fully fill your tank of gas, reset your car's trip odometer to zero. Through the next several weeks, this meter will indicate how many miles you've driven in that short amount of time.
Record the Number of Gallons You Purchased
You should also take a minute to record the exact number of gallons you purchased. This will help you keep track of how much fuel you'll use throughout the coming weeks. Remember to write down every time you fill your tank—even if you only fill it partway. At the end of your experiment, these numbers will be vital to determining how many gallons you used overall.
Drive as You Normally Would
Then, you can go about your business and drive around as you typically would. It's vital that you don't change any of your driving behaviors during this time. The way you drive can change how much gas your car consumes in a given trip. Because of this, you need to keep driving normally if you want to get the most accurate and realistic mileage. Remember that you may need to repeat these steps a few times throughout the next three to four weeks.
Do the Math
Once you've gathered enough data, calculating your car's fuel consumption requires you to do the math. Start by adding up all your recorded gallon values and determining the total amount of gas you've used throughout the past month or so. If you've reset your odometer a couple times, use this chance to calculate your total miles driven as well. Then, divide the total gallons by the total miles. This will give you the average amount of fuel you consumed during that time. A series of different factors affects your vehicle's fuel mileage—and pinpointing those factors will take a bit of research. However, driving on low-quality tires is one factor you can fix right now. At RNR Tire Express, we know older tires can lead to your vehicle consuming more gas. This is why we sell quality yet cheap tires in Anderson, SC. All our products are tested for performance, and they can provide you with a smoother ride.