‹ Tips & Guides home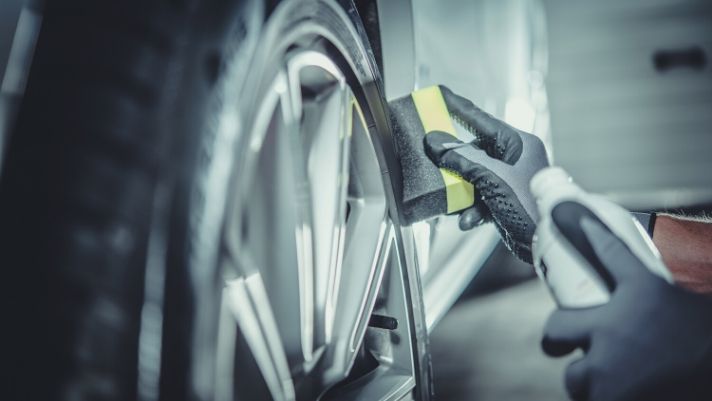 Preparing your car or truck for the auto show is a crucial step. Any car guy will tell you that a clean car that looks like it just rolled out off the assembly line is the key to taking home a trophy. You can have the fastest car with a detailed paint job, but if it's dirty? Good luck with that. The paint job must look like a sheet of glass, the tires must look like they never touch the road, and the glass should be clean too. Learn how to prepare your vehicle for a car show to take home the hardware.
Wash and Detail
First things first, wash your car and give it a good detailing. Don't run it through the automatic one with the brushes. All that will do is put microscopic scratches in the finish. Wash it at home with the hose and use a soft towel. Get every inch of the car clean, including the wheel wells and underneath. Judges are looking at the details—not just cool rims—and a clean engine.
Clean the Glass
Every bit of glass in the car should be crystal-clear. It should be so clean and streak-free that birds keep running into it. The inside is the most important side of the glass. A good washing will get most of the outside taken care of, but use the glass cleaner anyway. Then, get inside and spray and wipe until there isn't one streak or dust bunny left on the glass.
The Interior Needs Attention
When you think the inside is clean and ready to go, do it again. Vacuum the inside to get rid of any lurking crumbs stuck in cracks. Every inch must be spotless and shiny. Don't forget about the trunk, either. Judges like to pop open the trunk to have a look. Shock and awe them by vacuuming and cleaning the trunk as if it was the front seat. Wipe every surface down and remove any dust and grease.
Black Out the Tires
Last and definitely not least, make the tires so black that they look blue. Get the Armor-All out and clean, wipe, and repeat as many times as it takes. They should look like they have never touched the road. It's such a simple thing, but a less than shiny tire will cost you first place. Get ready for the car show with the best wheels and tires in Knoxville, TN. RNR Tire Express can set your ride up with the latest rim styles.