‹ Tips & Guides home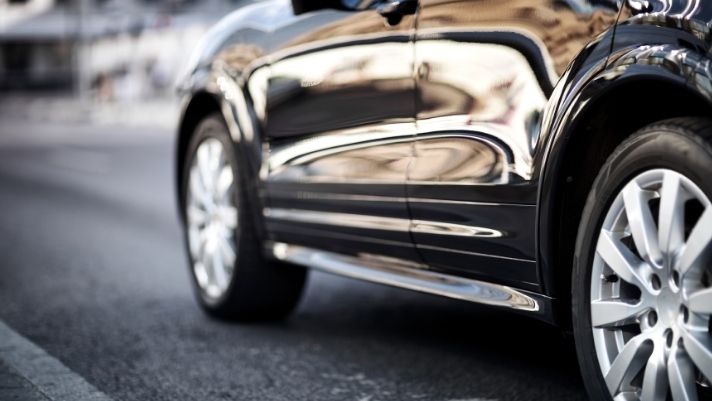 We've all needed to have our car's tires rotated at some point, yet very few of us know what this process is about. While it might seem as simple as moving your different tires around, rotating them in this way serves a very specific purpose—one that influences the longevity of your tires. In fact, it even affects your car in more ways than you would've initially anticipated. This is the importance of rotating your tires and why you should continue to do so regularly.
Ensures Even Wear
Though your vehicle operates by resting on all four wheels, not all of them receive the same amount of wear as you're driving around. For instance, the tires in the front will often experience a larger amount of torque and friction than the ones in the back. This causes the front tires to sustain significantly more wear, and at a much quicker pace than the others. Occasionally rotating your tires distributes some of that wear between all four tired, keeping all of them at a similar traction level and tread depth.
Maintains Balance When Driving
Now, as far as what this means for the rest of your vehicle, it provides it with a more balanced ride. By having tires that all possess the same level of wear, it makes the car itself feel like it's resting evenly on the road. This can go a long way in keeping you comfortable and heightening the vehicle's overall performance. It's also important to mention that even tire treads also reduce the risk of you losing control on wet or rough terrain.
Lengthens Overall Tire Lifespan
But, ultimately, the importance of rotating your tires is clear when you think about what it does for the longevity of your tires themselves. With wear being properly distributed across all of your tires, rather than just two, it means that the tires themselves will be able to handle more damage over time. This increases the number of miles they'll be able to drive before they need to be replaced. At RNR, we pride ourselves in knowing all there is about vehicle tires. From the different makes and models to everything that must be done to maintain them, we're the one-stop-shop for all of your tire purchasing and care needs. So, if you're looking for new tires in the Raleigh, North Carolina area, we're always ready to receive your call.