‹ Tips & Guides home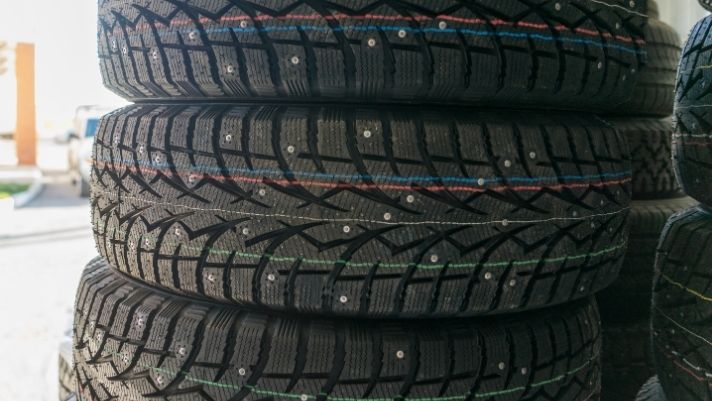 Installing winter tires is more than a helpful suggestion—these tires play a vital role in maximizing road safety during the frigid danger of winter. As winter approaches, drivers should begin planning their winter tire installation. Read through these mistakes to avoid when buying winter tires to make the most out of this seasonal process.
Procrastinating the Purchase
The most common mistake drivers make regarding winter tires is waiting too long to buy them. There's no exact date on when drivers should install winter tires—the deciding factor is outdoor temperatures. Once outdoor temperatures reach 46 degrees Fahrenheit or lower, you should swap out your current tires for a winter set. In temperatures of around 46 degrees Fahrenheit, normal tires won't provide the right level of traction on the roads. Optimizing traction is always important, but this action is especially vital during winter to combat a common seasonal hazard: slippery roads.
Choosing Cost Over Quality
Some drivers try to cut corners when paying for car maintenance, which is understandable. However, purchasing winter tires requires a "quality over cost" approach. Buying from reliable vendors and brands will help you avoid investing in insufficient tires. As mentioned above, traction plays a key role in keeping control of your vehicle on slippery roads. For the sake of everyone on the road (including you), buying car gear that boosts road safety should take more consideration than simply asking, "What's the cheapest brand on the market?"
Neglecting Tread Depth
As with any set of tires, winter tires endure wear and tear over time. So, how much wear is too much? The basic rule of thumb for winter tire tread depth is as follows: tread depth should always measure at least 6/32 inches. Any winter tire measuring below that benchmark isn't suitable for keeping you safe and in control on the road. Not only should you measure tread depth after using the tires for a bit, but also before installing the new ones. Luckily, you can easily find affordable tire tread depth gauges that will allow you to confirm winter tires are ready for the road before installing them. By understanding the top mistakes to avoid when buying winter tires, you can properly prepare your car for seasonal hazards every year. Feel free to visit our tire shop in Grand Junction if you need further assistance with choosing winter tires.