‹ Tips & Guides home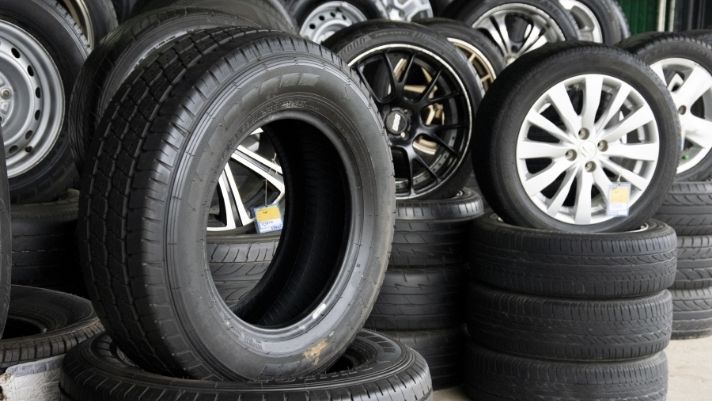 If you take a look at the tread of your tires and notice that they are noticeably worn down, that is a sure sign that you need to consider switching them out. While those old tires may hold up for a little longer, you cannot know when they are going to fail, whether by being punctured, leaking, or a sudden loss of traction. The benefits of buying new tires include not having to worry about faulty tires or putting your safety at risk.
Safety Risks
As mentioned, the first and possibly most major benefit of new tires is the immediate increase in your vehicle's safety. Old tires that are worn down are far more likely to blow out and are much more susceptible to being punctured. A tire suddenly blowing out while driving poses an instant risk to you and other motorists around you.
Sturdier Tires
A new set can stand up to more punishment, and you will not have to worry about them being on the verge of bursting. It is a constant threat while driving on worn tires that they can fail at any moment.
Handling Issues
Tires with a shallow tread handle worse on asphalt, taking longer to stop and slipping while making turns. That loss of traction, even for a moment, can result in a serious accident, causing harm to your vehicle, yourself, and any third-party involved.
Increased Performance
With new tires comes a fresh set of treads. Those will ensure your car has a firm grip on the road and will prevent you from miscalculating turn angles or misjudging the distance it will take to fully brake.
Problems With Gas Mileage
The more worn down your treads are, the harder your car has to work in order for it to move itself forward. That extra effort to move directly impacts your vehicle's gas consumption; the harder it works, the more gas it will use. Likewise, the more worn your tires, the harder the vehicle has to work.
Less Strain on Your Gas
A fresh set of tires gives your vehicle a break and makes it far easier to move forward. Not only does it relieve the stress on your car, which can result in further problems with internal components, but it is easier on your mileage.
Don't Wait Too Long
The longer you wait to replace your tires, the higher the likelihood becomes of experiencing dangerous circumstances. Change out your tires before it is too late; the money you think you are saving by holding off will be for nothing if the tires are a cause of an accident. If you need help picking the right tires for your car, contact RNR Tire Express in Broken Arrow, Oklahoma. Our trained professionals can recommend the best tires for your make and model to ensure you're safe on the road.