‹ Tips & Guides home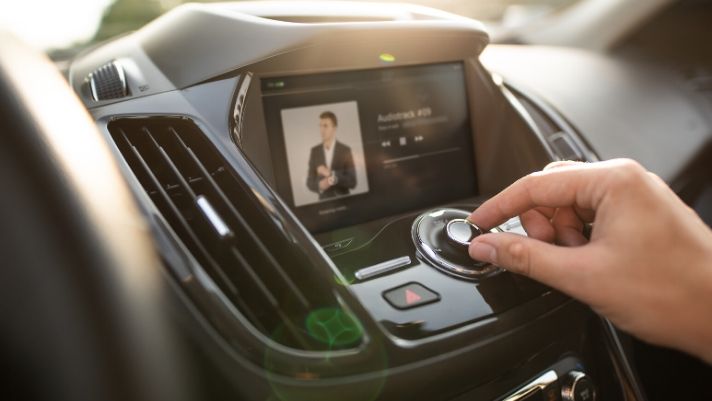 It seems like technology advances at the speed of light these days. As soon as something debuts, a better and faster version seems to come out the next day. The same is true for cars and their associated technologies. If you bought a brand-new car five years ago, it's now old-tech—analog in a digital world. This makes it hard to know what new features are currently available and which are worth the money. The basics are still an engine, four wheels, and a steering wheel, but ancillary technologies are changing all the time. We've listed some of the best automotive technology for 2020 here—take a look and find what you can't live without.
Android Auto and Apple CarPlay
Car companies are working to improve their information screens, making them more adaptive, more user-friendly, and easier to use. Drivers prefer the familiarity and superior functionality of their phones, so they may want to use apps that aren't available "in-car." Android Auto and Apple CarPlay allow a simplified version of your smartphone screens to appear on the car screen. The in-car system has to be equipped with either platform for them to work.
Auto Emergency Braking
Combined with forward-collision warning, auto braking is one of the most important safety advances in recent memory. It's proven to prevent rear-end collisions, and it's even effective in heavy traffic. The system scans the road ahead of the car, and if the vehicle in front of you slows, your car will issue a warning. If you don't react, the car will automatically apply the brakes for you.
Adaptive Cruise Control with Traffic Assist
The basic version of this tech can slow your vehicle below the set speed when traffic slows and accelerate to the speed once traffic clears. It only works above 30 miles per hour—if the car dips below that speed, the system will turn itself off. Advanced systems include traffic assist, working all the way to a full stop, so it's useful in heavy traffic. If the stop is only for a second or two, the system will continue to function. If it lasts longer than that, the driver will have to tap the accelerator to reactivate the system.
Teen Driver Tech
If you have a new driver in the house, you'll want to get teen driver tech. It acts like the adult in the car, letting you set limits and informing you about bad driving habits. Depending on the automaker, the car may come with a variety of features such as speed warnings and the ability to set a speed limit, block adult content on satellite radio, or prevent the vehicle from going into gear if the driver's seat belt isn't in use. We were all kids once, and we remember some of the bad habits we had behind the wheel. Put these features to work and keep your kids safe. When you need fresh new wheels or tires in Charlotte, NC, come into RNR Tire Express. We have all the latest styles for your car or truck.