‹ Tips & Guides home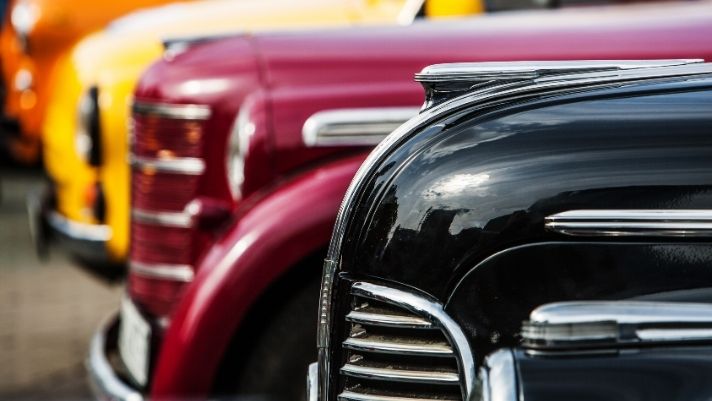 The world of old cars is an exciting one. There are many old cars that are very cool and have a lot of historical significance. The only problem is that there aren't many of these cars available. Finding a "holy grail" car takes a lot of time, money, and connections. They rarely fall in your lap. What makes a car valuable is scarcity. Collectibles earn that designation because they are rare, and for whatever reason, the factory didn't make many of them. Old cars have different classifications, and knowing the difference between antique and vintage cars is an important distinction to note when you are looking to buy.
Antique Cars
Antique is a broad designation for cars. The only necessary qualification for an antique car is that it be older than 45 years. The car doesn't have to be an original model, nor does it need to be completely stocked with original paint. Simply put, it must have been built no sooner than 45 years ago. Obviously, thousands of cars fall into that category for the first time every year. By definition, a 1975 Dodge is an antique, though many people don't brag about having one.
Vintage Cars
The difference between antique and vintage cars is small but noteworthy. The definition of vintage cars is a little more specific. Any car that was made between 1919 and 1930 is considered a vintage car. Therefore, there is an obvious overlap between antique and vintage cars. By virtue of their age, vintage cars are antique cars. However, not all antique cars are considered vintage.
Classic Cars
For good measure, let's define classic cars. Classic cars have a very open definition, and there is a lot of debate among car heads as to what qualifies as classic. The best anyone can agree on is that a classic car must be old enough and have some kind of historical significance that makes people want to collect it. Any car that has a subculture of fans that collects them and loves to work on them could be considered classic. RNR Tire Express is the only place for service, wheels, and tires in Beaufort, SC. We have all the latest gear for your ride. Check out our lineup.