‹ Tips & Guides home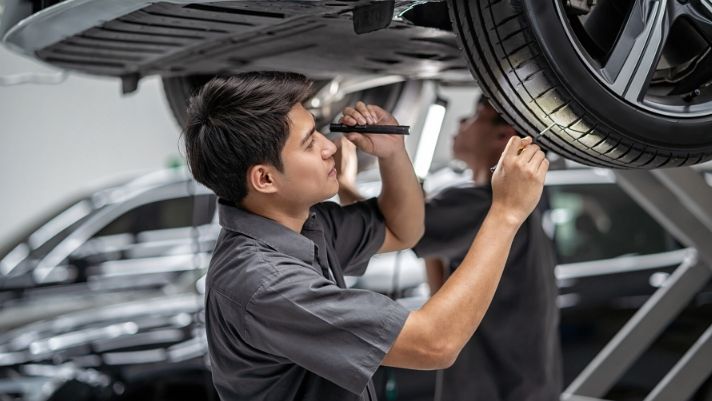 Remember when you were a kid and your dad always said to take care of your toys? That lesson is transferable to adult life too. Take care of your car so it will last a long time. Machines need to be taken care of so that they continue to work. No machine, no matter how advanced, expensive, or shiny will continue to work forever. They must be maintained to keep functioning. Cars and trucks need routine maintenance to keep moving you from point A to point B. Here we will highlight the importance of car maintenance.
Keep Repair Costs Down
Shelling out a few bucks for routine maintenance will prevent you from paying for expensive repairs later on. Little things like an oil change, a clean air filter, and changing spark plugs will keep the other systems in your car running efficiently. When one system starts to fade or break down, others within the car pick up the slack. Then it's only a matter of time until they all break down, and the car is in the shop costing you thousands of dollars.
Extend the Life of the Vehicle
Maintenance goes beyond things under the hood. While it's a big part, other parts of the car need maintenance too. The tires, brakes, suspension, and headlights all need attention from time to time. Doing the recommended maintenance on your vehicle will help it last longer. A brand-new car will run only so long before it dies from neglect.
Increase in Safety
Driving a car under the best of circumstances is dangerous. With hundreds of other cars on the roads around you, accidents will happen. You can't control others, but you can control your car and how it's cared for. Driving with bald tires increases the stopping distance needed to avoid an accident. They will also go flat when you don't want them to. Changing a tire on the side of the road exposes you to oncoming traffic and increases the potential for a catastrophic accident.
Time Savings
There are never enough hours in the day. We rush from place to place, always running behind. Now imagine trying to do it without your car. If you don't take care of your vehicle, it will be getting repairs in the shop, costing you time. You'll have to arrange for other means of transport and rely on others to get you to work and the store. Mechanical problems will prevent your car from starting and leaving you stranded at the worst time. Maintain your car and keep it running well so you don't waste your precious time. To discover the best tires in Gastonia, NC, visit RNR when it's time to get new tires for your car or truck. We can balance, rotate, and align your tires while you wait.