‹ Tips & Guides home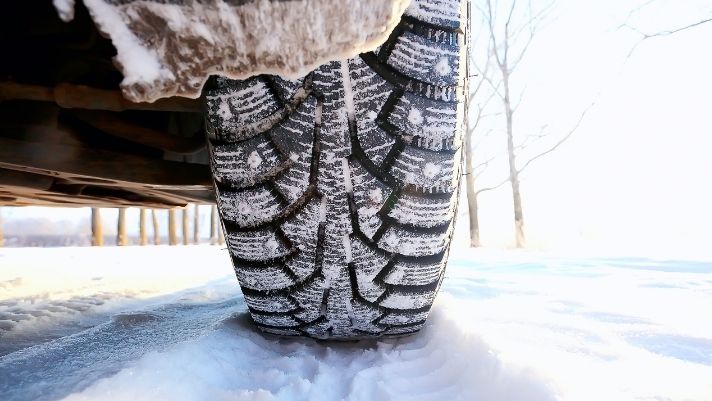 When it comes to equipping your car with winter tires, you might think of them as a means to navigate over snow and ice. But the usefulness of winter tires isn't limited to climates that get a lot of snow. In fact, as long as the temperatures are below normal for an area, winter tires are great ways to maintain peak vehicle performance. This is the science behind how winter tires work and what makes them worthwhile in a series of different winter conditions.
Winter Tire Materials
First and foremost, what make winter tires so effective is the chemical makeup of the rubber compound from which they're made. These models contain a larger amount of silica material than standard all-season or summer tires. This makes the natural rubber substance more flexible, even when the temperatures drop and other tires begin to stiffen up. For this reason, these tires can maintain a solid amount of functionality even in very cold climates.
Winter Tire Treads
The science behind how winter tires work also has to do with their unique tread design. The material maintains flexibility, and the tread works to establish maximum grip on the road. Winter tire treads are cut much deeper into the tire. This improves traction by limiting snow or ice buildup within the gaps. Winter tires are also designed with uniquely shaped grooves to force moisture away from the contact point and to prevent hydroplaning. Winter tires are simply good things to have during the cooler times of year. Whether you're expecting snow or just a drop in temperature, these tires are designed to respond to various winter conditions, keeping you safer on the road. This is why we make it a point at RNR Tire Express to offer these tires to all our customers. Our tire shops in Greensboro, NC, have a large supply of winter tires from several quality brands for you to browse. As such, you know you're getting the best.