‹ Tips & Guides home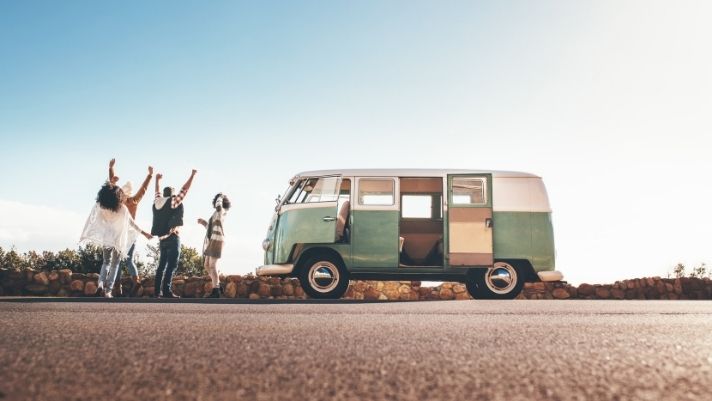 Whether you're traveling to another state or simply a few towns away, road trips are one of the best ways to travel and see new sights. However, when you're spending this much time on the open road, a lot of things can potentially go wrong. So, if you want to ensure that this experience is something you and your passengers will enjoy, use these tips for a safe and comfortable road trip.
Perform Any Crucial Car Maintenance
In order for you to make it to your destination safely, it's vital that your vehicle is up to the task. This means conducting any required maintenance and ensuring everything is operating properly. Depending on the condition of your car, this preparation could include changing the oil, replacing the tires, and checking the functionality of the breaks. Doing these things now will greatly reduce your risk of breaking down in an unfamiliar location.
Pack Plenty of Snacks and Water
You should also make sure that you've packed a reasonable number of snacks and water for your drive. Even during shorter road trips, drivers can become fatigued and develop headaches from hunger or dehydration. Because of this, it's crucial that you always have what you need on-hand to keep yourself energized. Packing your own supplies will also limit the number of stops you'll need to make along the way.
Stay Focused and Alert
Another important tip for a safe and comfortable road trip is to keep yourself awake and focused on the road. When individuals drive for longer periods of time, it's easy for them to become complacent with the conditions around them. This means they aren't paying as close attention to their surroundings and are therefore increasing the chances of something suddenly going wrong. So, make sure you're keeping yourself aware of your surroundings and have the wherewithal to pull over if you're feeling tired.
Plan Out Your Rest Stops
Planning all your rest stops ahead of time can be advantageous as well. This is because it takes the guesswork out of finding an accommodating spot to pull over. Knowing exactly where to go will also allow you to take your time and will save you from needing to make any sudden and potentially dangerous movements. When you're getting ready to head out on an adventure, only the best tires will do. At RNR Tire Express, we want to ensure every person who reaches out to us has what they need to make their car safer to drive. As such, our tire shop in Augusta, GA, offers a wide variety of tires at incredibly affordable prices. Regardless of your needs, we're confident that we have the tire for you.