‹ Tips & Guides home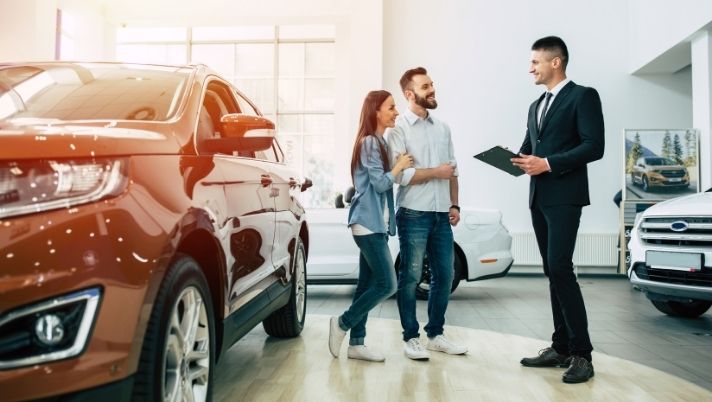 If you're new to car buying, it might seem like a lot to process. There are so many different makes, models, and options available that choosing one seems impossible. Before you even step on the lot, you have to spend some time researching online to find out which cars are the best. Do you want a car or truck? New or used? Diesel, gas, or electric? Don't worry—we have some tips for choosing your next car to help you out.
Assess Your Needs
Before you fall in love with the new Corvette, think about what you need this vehicle to do. If you need something to move firewood, then buying a Challenger probably isn't a smart thing to do. Take a long look at what you need this vehicle to do and go from there. How many people will be in it on a regular basis? Will you need kids' car seats? Do you need four-wheel drive? List your top needs and make sure you satisfy those first.
Set a Budget
Not many of us have an unlimited budget and can buy whatever we want. If you do, then congratulations. The rest of us have to set a budget and stick to it. Consider paying cash if you have the funds stocked away—it's better than making monthly payments. Think about your monthly expenses and what you can afford. Keep in mind that cars need monthly maintenance, insurance, and other costs over time. Don't get more than you can afford, as you don't want to wind up being car poor.
Consider Other Cars in the Class
After you narrow down the list and get a better idea of what you want, keep looking. If you decide you want an SUV with four-wheel drive, look at all the options in that class. All car makes have a similar kind of vehicle in their lineup. Don't decide on a Jeep and stop looking. Check out what Ford and Chevy have too. You might be surprised.
Start Shopping
These days, you can shop and buy a car completely online without ever leaving the house. That's not always the best option, though. This is probably the most important tip for choosing your next car—locate the car that you want at multiple car lots and go take a look for yourself. Seeing the vehicle in person will give you a better idea of its condition, inside and out. Then, go for a test drive. Never buy anything without starting the engine and going for a drive first. RNR Tire Express is the best place for alignments, wheels, and tires in Charleston, SC. Check out our selection online and stop by for service.