‹ Tips & Guides home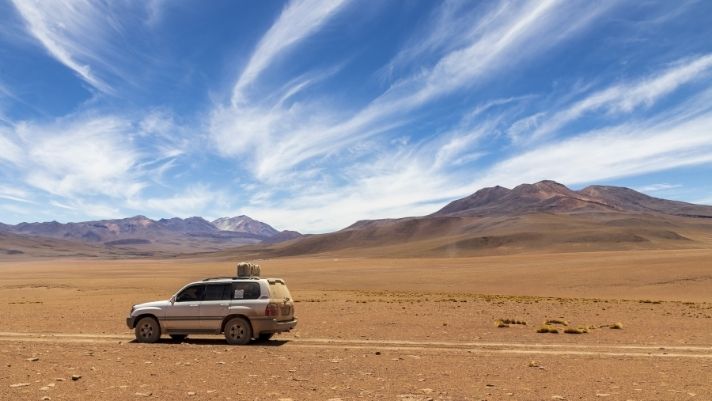 In warmer, sunny weather, it's common for beaches to be packed with families wanting to get the most out of the crystal-clear waters. As such, it's only safe to assume that their cars are never far behind. In fact, in some areas, many individuals opt to drive their vehicles directly onto the sand as a way to have better access to their possessions. But driving on sand isn't like cruising on the road, and knowing what to be aware of is the key to your success. Use these tips for driving your car in the sand to do so safely and efficiently.
Don't Overpack Your Car
Firstly, if you're going to be driving and parking over sand, make sure that you aren't packing too many things into your vehicle. The weight of the car can greatly influence how much sand gets displaced when you drive over it. The heavier it is, the more it will sink during your trip, and the easier it will be to get stuck. Therefore, it's recommended that you only pack the essentials and spread the load between multiple vehicles if possible.
Drive Slow and Break Lightly
As for the act of driving itself, put in the effort to drive slowly and resist the urge to slam on your brakes. Though there isn't often a sign with a speed limit posted on beaches, keeping your speed down will be essential when stopping before hazards. Additionally, braking lighter can help prevent your tires from digging deeper into the sand, creating the optimal conditions for you to navigate over this terrain.
Use the Right Type of Tires
Arguably the most important tip for driving your car in the sand is to equip your vehicle with the right kind of tires beforehand. Traction will be significantly lowered when going from firm road to shifting sand. For this reason, you want tires that can flex well and grip what limited surfaces there are underneath them. It can also help to release some of your tire's air so that more of the rubber stays in contact with the sand. Don't drive a single inch over the sand before you get the right equipment for the job. At RNR Tire Express, we pride ourselves on carrying a diverse range of tires in Charleston, SC, to suit a series of needs. As such, we also carry the right models for driving on loose terrain. Give us a call to learn more about our offerings and find out which tires would work best for your vehicle.