‹ Tips & Guides home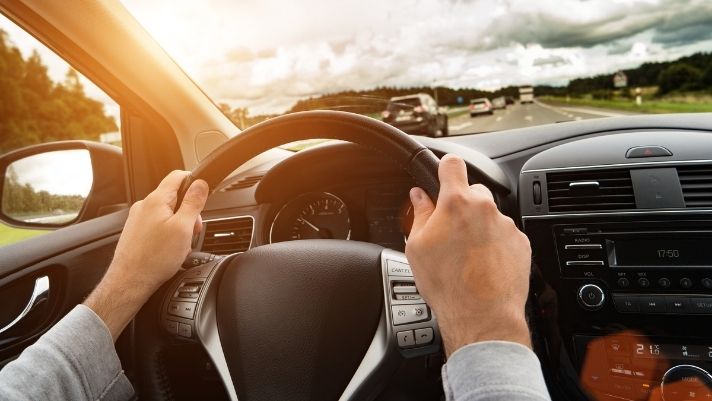 No one wants to think of themselves as a bad driver. But the fact of the matter is that some people will typically be better at this activity than others. Fortunately, there's always something you can do to change that. When we talk about being a "good" driver, what we actually mean is someone who drives safely. So, use these tips for how to become a better driver to increase how safely you drive and, therefore, how well you drive overall.
Get Comfortable With Your Car
First and foremost, make sure you've properly familiarized yourself with your vehicle. We tend to think that just because we can drive one type of car that those skills will easily translate to all other vehicles. However, this simply isn't the case. Each car has its own unique way of handling, and the adjustment might be more difficult to make than you initially anticipated. For this reason, taking some time to get used to your new vehicle can make a big difference in how you drive it.
Match the Speed of Traffic
Matching the speed of surrounding traffic is also an important tip for how to become a better driver. This is because adopting this practice makes it much easier to maneuver your vehicle accordingly. When all cars are traveling at roughly the same speed, you only need to slightly adjust your pace in order to properly change lanes. As such, there's no longer a need to slam on the gas or pump your breaks, two actions that can make accidents more likely.
Eliminate Potential Distractions
Make sure you're getting rid of anything that could potentially distract you while driving as well. These could be things such as cell phones, loud music, food, and even your passengers. Unfortunately, unfocused driving is one of the leading causes of accidents, and only by eliminating these factors will you be able to devote your full attention to the road. So, put your phone on silent, store the food somewhere you can't reach it, and let your passengers know that you're trying to focus. At RNR Tire Express, we understand that improving your skills as a driver starts with ensuring your vehicle is in performing shape. So, let us do that part for you. Our Fayetteville tire shop is stocked with hundreds of different tires from several trusted brands. Because of this, we can guarantee that you'll find the right tires for your needs at a fraction of their usual cost.