‹ Tips & Guides home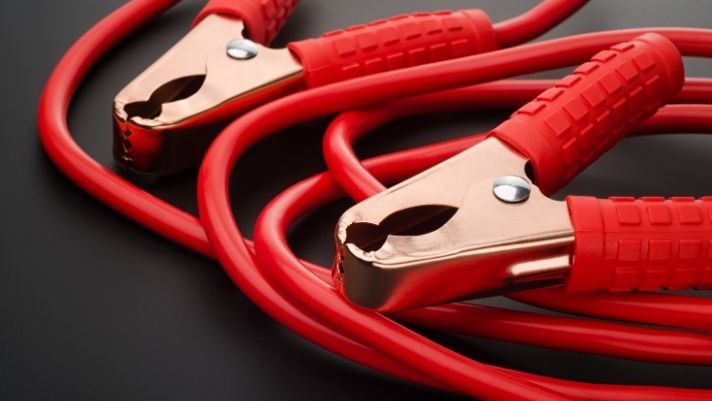 A crucial part of traveling by car is to ensure you're always prepared for anything. After all, there's no way to tell what you could come across while on the road or what items you could need in a given situation. So, it's important that you give yourself an advantage by ensuring certain pieces of equipment are accessible at all times. These are some of the tools everyone should always have in their car, just in case.
Jumper Cables
It's common for vehicle batteries to die with little warning, leaving drivers stranded along the side of the road. As such, it's important that you have something on-hand that can help you get your own car, or someone else's, moving again. Jumper cables work by transferring an electric current from one live battery to a dead one. This gives the dead battery enough of a spark to get the vehicle running and gets you out of the immediate predicament.
Ice Scraper
Ice scrapers are also important to have on hand, as they greatly assist with the removal of ice and snow in the winter. This is especially important if you live in areas that see moderate to heavy snowfall. With a brush on one end and a scraping paddle on the other, this tool makes it easier to dislodge caked-on snow, dirt, and ice, improving your visibility from inside the car. Even when it isn't snowing, ice scrapers can also be useful for brushing away any clumps of mud stuck to the exterior of the vehicle.
Flashlight
If your vehicle breaks down while you're driving at night, visibility is crucial to being able to see the problem and ensure that other motorists can see you. This is why you should keep a powerful flashlight in your car as well. With this, you won't need to rely on the environment to provide you with enough light to assess your situation. You'll also want to pack a supply of extra batteries to replace the old ones, should they die while in use.
Tire Pressure Gauge
Another tool everyone should always have in their car is a tire pressure gauge. These devices allow you to check the inner air pressure of each of your tires without needing to visit a repair shop to do so. Simply unscrew the cap, place the receiver over the opened airway, and give it a slight puff of air. The pressure will then show on the meter, indicating to you whether the tire needs air or not. If you find yourself with low tire pressure while out on a drive, it could be a sign that it's time to get your current tires replaced. This doesn't have to be a stressful process. In fact, by visiting RNR Tire Express, you're guaranteed access to top-quality tires in Greenville, NC, at a fraction of the price you'd pay for them anywhere else. So, don't wait, and give us a call today.