‹ Tips & Guides home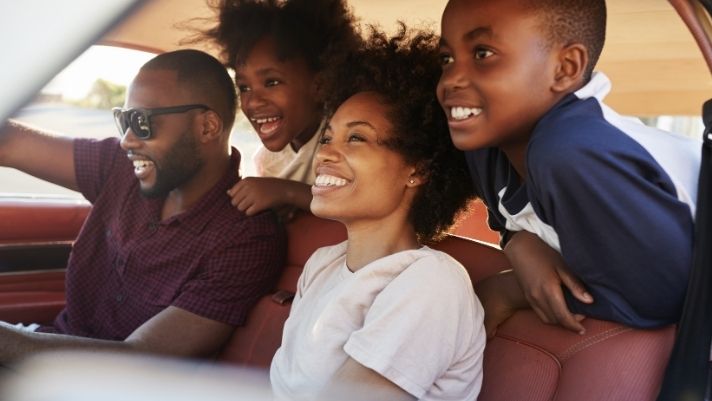 Everyone has gone on a road trip at some point in their life. Whether it was for fun or because you didn't have enough money for a plane ticket, you piled in a car and drove thousands of miles. The circumstances and the other occupants of the car determine the level of fun. Driving with small kids and your parents isn't exactly at the top of the "fun times" list. No matter why you are embarking on a road trip, here are some of the top mistakes to avoid when on a road trip. Don't make these rookie mistakes.
Not Getting a Tune-up
Hitting the road is fun right up until the car breaks down and leaves you stranded. Before you head out, take your car in for a tune-up. Get the oil changed, the sparkplugs and wires, filters, and the whole nine yards. Don't take any chances out there. Check the tread on the tires too, and make sure your spare tire and jack are available and ready for use.
Forgetting to Download Maps and Apps
A newer mistake to avoid when on a road trip is downloading apps. If you want to avoid data charges, then download everything you think you'll need from home on the Wi-Fi connection. Download any maps and entertainment you'll want during the trip. Consider loading Waze and Gas Buddy to get real-time traffic reports and find the cheapest gas along the way.
Leaving Without Food
The food at gas stations will do more damage to your body than a head-on collision. It's tempting to load up on frozen burritos and chips every time you stop for gas, but it's not advised. Pack a cooler full of sandwiches, snacks, and drinks so you can have something good to eat when you stop and stretch.
Over Planning the Trip
Part of driving instead of flying is so you can see the sights and take your time. Don't plan the trip down to the minute and take all the fun out of it. Stay flexible so you can stop and see the fun stuff along the way. Don't be afraid to deviate from the plan, it'll be fun.
Not Stopping Enough
This tip goes hand-in-hand with over planning. Be sure to stop whenever you need or want to. There is no law saying that you must drive straight through and only stop for gas. Even a five-minute stretch can work wonders for your focus and alertness. Sitting for too long will make you tired and can put you at risk of falling asleep behind the wheel. RNR Tire Express tire shops in Greensboro, NC can inspect your tires before your next road trip. Come in and see us today.