‹ Tips & Guides home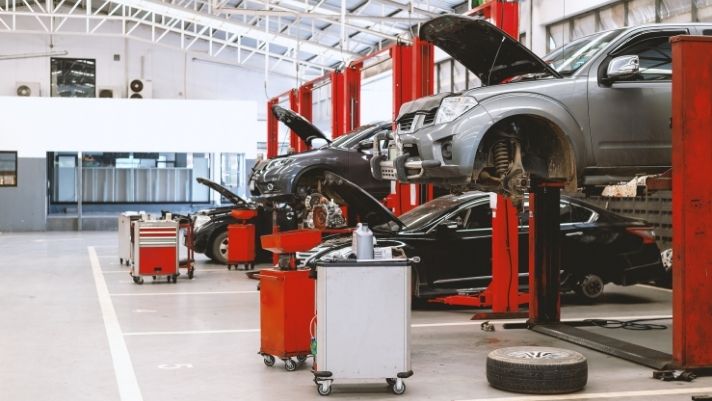 As clean and beautiful as we love to keep our vehicles, even they need occasional repairs. After all, it's just the nature of using a high-performance machine. But with how many different mechanics there are in a given area, it can be incredibly difficult to find the one that's right for you and your car. Fortunately, all qualified vehicle professionals have several key traits in common—ones that can help you determine whether they'll do good work. This is what to look for in a trustworthy car mechanic and the importance of doing your research.
Professionalism
First, you want to ensure that the mechanic you choose is professional and courteous to your needs. These individuals will see a lot of clients during the day, but the proper amount of professionalism ensures they'll take your job just as seriously as any other. Conducting themselves in this way will also demonstrate a certain level of experience and could be an indicator of their skills in the industry.
An ASE Certification
But you don't just want to take their word for it. You also want to make sure they're properly certified to work on your vehicle by the ASE, the National Institute for Automotive Service Excellence. This association is responsible for assessing those who work in the automotive profession and providing them with a seal of approval for their quality of work. As such, simply having this certification is a vital indicator of a great business to work with.
Workshop Organization
Another trait to look for in a trustworthy car mechanic is a clean and organized workshop. If you walk into the shop and can't even tell where your car will be worked on, this may be a red flag. Vehicles have a lot of small components that could easily get lost in the hustle and bustle of the workday. Because of this, it's essential that the mechanic you choose be organized enough that they can find everything they need and not lose track of any expensive parts.
Warranties
Ask any mechanics you're researching whether they offer warranties on their services as well. These agreements are vital to protecting you in the event that something goes wrong with your car. Should a part break after getting it fixed, or if other components start acting up, as a result, warranties guarantee that you won't pay out of pocket for another round of repairs. If you're in need of a team of qualified professionals to maintain or replace your car's tires, look no further than RNR Tire Express. As a reputable and certified Tire Dealer, we specialize in all things related to the care of vehicle tires. In addition to selling top brand names with affordable payment options, we'll also perform any basic maintenance tasks you require, such as tire rotations, new tire installation, and overall tire and wheel balancing.
Find your local RNR Tire Express and our trusted tire experts will be happy to serve you.