‹ Tips & Guides home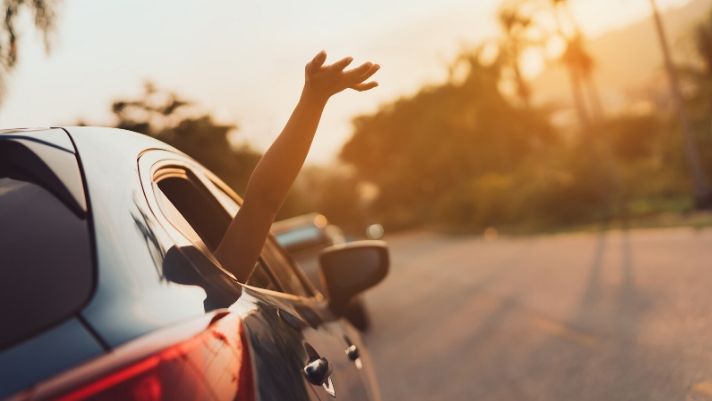 Once the country opens again and people head back to the office in force, consider carpooling. There are many environmental benefits of carpooling, and you should take advantage of all of them. Reduce your carbon footprint and ease congestion on the roads by organizing a carpool with your coworkers and eliminating at least one extra car during rush hour.
Uses Less Fuel
When you carpool, you consume less fuel. If four people are all going to the same place and driving their own vehicles, then four times the gas is being used. Put those four people in the same car, and you lessen the consumption by 75%. That level of fossil fuel savings will compound week after week, and by the end of the year, you'll save hundreds of gallons of fuel.
Reduces Emissions
Cars and trucks that burn fuel send carbon emissions into the air. Urban areas with high populations crammed into a small area, such as Los Angeles, often develop thick layers of smog over the city. Reducing emissions is important to reducing the pollution in the air. Having fewer cars on the road will drastically reduce the amount of toxins being spewed into the atmosphere.
Roads Take Less Abuse
Having fewer cars on the road means the road sustains less wear and tear. Roads can handle a lot of traffic by design, but they have their limits. Constant changes in weather and constant traffic begin to break down roads as potholes and stress cracks develop. Construction crews must come in and repair or replace the roads with more emission-producing heavy equipment. Bumpy roads also force cars to work harder and, in turn, burn more fuel, creating even more toxic exhaust fumes and expelling them into the air.
Saves Cash
This might not do much for the environment, but carpooling will save you money. Leaving your car in the garage three days a week keeps you from having to put gas in it. Use that money elsewhere, and enjoy getting a relaxing ride to work instead. Come visit the team at RNR Tire Express when you need new rims or new tires in Raleigh, NC. Our professionals can have you back on the road in no time.