‹ Tips & Guides home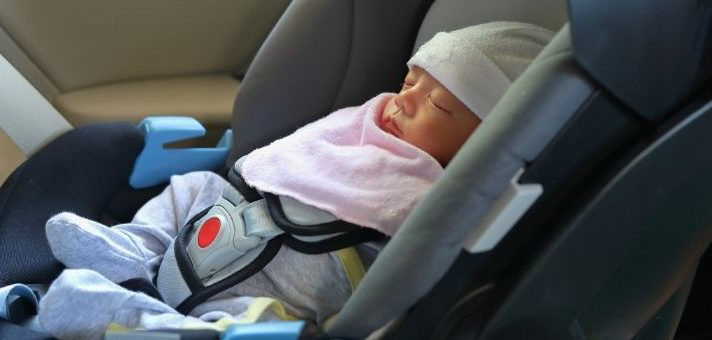 There's a lot that needs to be done as you get ready to bring your baby home. However, when you're spending so much time preparing your house for your new arrival, it's easy to forget that there are other places that need some attention as well. Your vehicle is one such place. After all, without the proper precautions in place, even the short trip from the hospital can be dangerous. These are some tips for preparing your car for a newborn baby and how to make it as safe as possible.
GET THE VEHICLE INSPECTED
To best ensure your baby's safety while riding in your vehicle, you'll need to get it inspected prior to them even arriving. This is to provide you with a detailed understanding of its overall condition and allows you enough time to get certain issues fixed. Make sure as well that you're performing any routine maintenance such as oil and tire changes.
PURCHASE AND INSTALL A QUALITY CAR SEAT
Next, make sure that you acquire a quality car seat and that you install it correctly. These products are specially designed to provide the most protection for your child should you experience a collision. Therefore, checking the integrity of the seat you buy and follow the instructions closely during installation—this can make all the difference in a dangerous situation.
SET UP WINDOW COVERS
You might also want to acquire window tinting covers to limit the amount of direct sunlight your baby is exposed to. UV rays don't only cause infants to develop painful sunburns, but they also tend to heat the car up and make them generally uncomfortable. So, to make a more relaxing ride for your baby, it's recommended that you shield them from these threats.
KEEP THE INTERIOR CLEAN
Another crucial part of preparing your car for a newborn baby is maintaining a clean interior. Newborns are likely to stretch out and grab things within their vicinity. As such, the last thing you want is for them to touch something that can harm them. Reduce the risk by removing all garbage and clutter, and disinfect the interior to ensure a sanitary environment.
If you find that your car's tires are a bit worse for wear during your inspection, it's crucial that you get them replaced before you start experiencing traction issues. That's why at RNR Tire Express, we aim to supply the largest selection of quality tires in Charlotte, North Carolina. Whether you need weather-specific models or ones that maximize stability, we have what you need to keep your car working safely.