‹ Tips & Guides home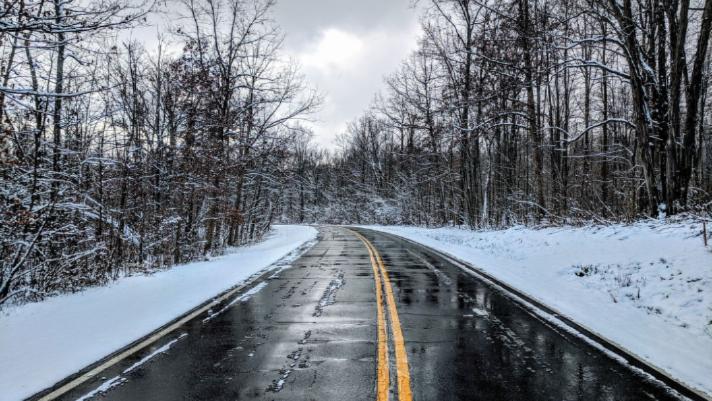 ‹ Tips & Guides home
'Tis The Season: Give Your Family the Gift Of Safety With Winter Tires
Safety Tips |
Icy roads present a very real danger to you and your family. Snowy and icy roads cause about 136,309 injuries and 1,836 deaths every year, according to the U.S. Department of Transportation Federal Highway Administration (US DOT FWHA). Thankfully, by driving carefully and investing in a quality set of winter tires, you can drastically reduce your chances of harm and stay safe this winter and holiday season.
Let's take a detailed look at why winter tires are well worth the investment:
Winter tires provide more traction "When the temperature drops below 44 degrees Fahrenheit tire compounds generally used for an all-season and summer tires will start to harden," Kelly Blue Book (KBB) writes. "The tire will progressively lose more traction as the temperature continues to drop." Although winter tires can fall under the four types of tires for off-road use (these varieties include mud-terrain, sand, winter tires, and all-terrain tires), this lack of traction is one important reason to consider purchasing winter tires for everyday use this cold season.
Winter tires can be cost-effective When most consumers think of inexpensive or cheap tires, they don't think about winter tires. However, that's a misconception. Even quality winter tires can also be relatively cheap tires. Winter tires last two full seasons and need rotating only every 5,000 miles or so, making them similar in cost to summer or all-season tires.
Winter Wheels Help You Brake Faster Braking quickly in cold temperatures can be the difference between a safe trip or an unsafe one. Avoid slips, collisions, and crashes by braking faster with winter tires. According to KBB, "Braking distances were as much as 30% shorter for vehicles with winter tires compared to those that had all-season tires."
Improve Maneuvering and Cornering, Too Quick stops aren't the only ways to prevent sliding and slipping on snow and ice. Winter tires greatly improve overall maneuvering and cornering, helping you prevent accidents in multiple ways. KBB notes that these cold-weather tires have treads with "sipes" and "small groves" that stick to roads when you need it most, but also stay somewhat flexible for appropriate turns and corners. Some even have little nooks and crannies that absorb and melt small amounts of snow for safer driving.
Extended Use Of Summer or All-Season Tires It's not a difficult concept to wrap your mind around. If you're using your all-season or summer tires for fewer months out of the year, you're going to get more use out of them. Are winter tires safest for cold weather? Can winter season tires also be cheap tires? The answer to these questions is a resounding "yes!" Keep you and your family safe and warm for the holidays by properly winterizing your vehicle and equipping it with the best possible cold weather wheels.