‹ Tips & Guides home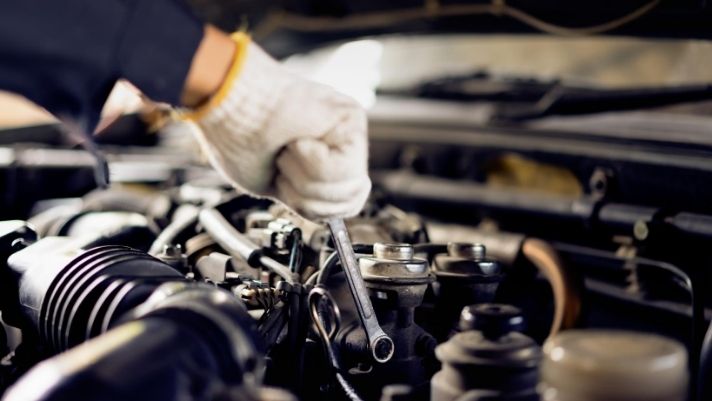 Autumn is a mixed bag for your car. Temperatures plummet only to rise again a few days later. You never quite know when the rain will bear down, or leaves will drop in mass. Plus, it's a signal for winter's coming and its persistent cold. To prepare well regardless of what happens, consider these four essential car maintenance tips for the fall.
Check Up on Your Wiper Blades
First, check on the state of your windshield wipers. In places where rain is heavy, they are your only defense. If they do an uneven job of pushing away oncoming water, your visibility will be poor. Before replacing the blades, try cleaning them with a towel. This can lengthen their life and delay your trip to the auto store while immediately restoring their function.
Maintain Your Tires
Next up, care for your tires. Of special concern in the fall is your tire pressure, which naturally lowers as temperatures drop. If you already have low tire pressure, this causes extremely uneven wear and further endangers you and your car while on the road. Fill them up to manufacturer's recommendations and look them over to determine the life left in them and identify unexpected signs of damage. The last thing you want to do is drive your worn tires (with little tread depth) into a frosty fall and icy winter.
Assess Your Heater & Defroster
Given that you haven't used your heater much since spring, make sure it's in good working order. Upon sensing something's off, you have an opportunity to take it to your mechanic before the harsh winter. The same goes for your defrosters, which are just as important when you're facing down an iced-over windshield.
Wash Off Summer Buildup
Last in our list of essential car maintenance tips for the fall is this: Get a good car wash to transition away from summer with a clean slate. The summer has an uncanny knack for plastering bugs onto your car—letting them sit too long permanently affects its paint. Wash it while it's still warm enough to do without issue. If you're in the market for affordable tires of all kinds, our RNR Tire Express tire shop in Grand Junction, Colorado, is the first place to contact.