‹ Tips & Guides home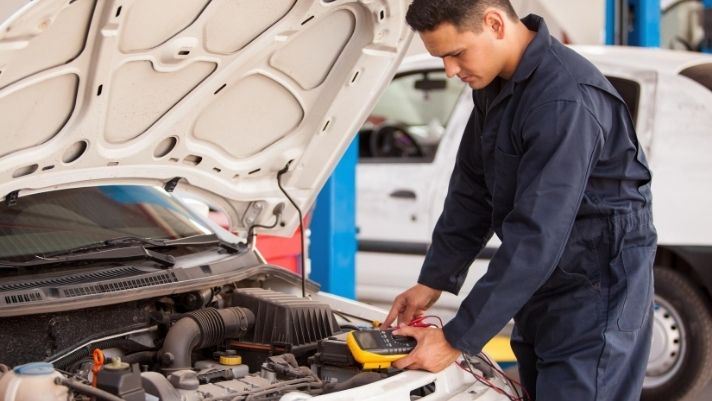 Classic American muscle cars are as cool as they come. Old Detroit steel rolling down the road with slick paint jobs, roaring engines, and sparkling wheels always turn heads. Owning an old car that gets attention is a badge of honor, and if you restored it yourself, your Hall of Fame plaque is on the wall. Not everyone has a souped-up classic car; some people just have an old car. Whether classic and lovingly restored or just plain ancient, old cars are out there, and the road warriors who drive them have to take care of them. Old vehicles can't take the abuse that normal cars can. If you fall into that category, we offer some tips on how to keep your old car running strong.
Use Premium Gas on Occasion
Don't think you have to use premium gas all the time; you don't. It's expensive and unnecessary on a consistent basis. But spending a few bucks extra on premium gas is a good idea for older cars once in a while. It cleans out the engine and components and helps them perform better. Gas prices are down everywhere right now, so it's a perfect time to take advantage.
Set the Parking Brake
The parking brake doesn't get enough love. Most people think it's the "emergency brake" only for use on steep inclines. In reality, the parking brake should be used every time you park the car. It holds the transmission in place when the car is stopped. This helps the engine and transmission over time by reducing stress. Remember: the transmission isn't a kickstand.
Change the Oil
Keep your old car running strong by changing the oil. This bears repeating: change the oil. Regular oil changes at the manufacturer-recommended intervals are vital for the life of any car. Oil is the lifeblood of any vehicle, and if not changed, it will choke the engine. Oil lubricates the vital engine parts, keeps them from overheating, and keeps them working smoothly. Older cars need this, and doing it sooner rather than later can only help.
Regular Tune-Ups Are Key
Take your old car to a trusted mechanic and get regular tune-ups. Have them change the plugs and wires, flush and replace the fluids, and check the hoses and brakes. This is a good strategy for any car over 100,000 miles. Parts start to wear down and will eventually fail, and that's just life for an old car. Having the vehicle checked annually will help you identify what needs repair and what is about to become a problem. RNR Tire Express tire shop in Raleigh, NC, has what your car or truck needs, whether it's brand-spanking-new or has been around the block a few times. Check out our extensive lineup of wheels and tires online, then stop by for a visit.