‹ Tips & Guides home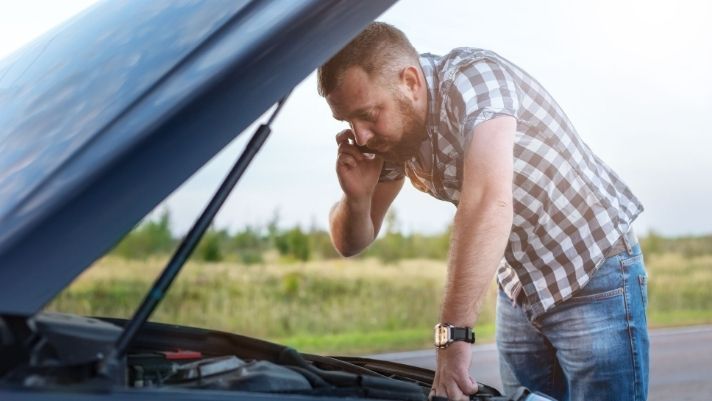 Whether it be a collision with another car, a blown-out tire, or dangerous weather conditions, an accident can occur anytime, anywhere. In these situations, it pays to be prepared because you do not know what circumstances you will be in. It could be at night, in the freezing cold, and in the middle of nowhere. Know how to prepare for a vehicle breakdown to keep yourself safe.
Have an Emergency Kit Ready
The most important thing you can have while stuck on the side of the road with no means of getting to safety is an emergency kit. Your kit can have any number of things, from road flares to an extra set of clothes, jackets, or food and water.
A Kit for Any Occasion
You don't know when and where your car will breakdown, so you need to be ready for any situation. For cold climates, extreme weather situations, or nighttime conditions, make sure you have the necessary items to keep you comfortable, fed, hydrated, and safe.
Turn on Your Hazards and Let People See You
Once you pull over, immediately turn on your hazard lights to make yourself more visible. This will let passersby see you better and can even let them know that you are in distress. Letting those around you know that you need help can speed up the time it takes for help to come.
Visibility Is Key
Whether it be road flares or orange triangles, place them down and make sure they are evenly spaced out for maximum effect. Having three triangles or flares is the typical amount; place one ten feet behind your car, another at 30 feet, and a final one at 50 feet. This will be enough to give oncoming cars enough warning that your car is stuck.
Stay in Place and Wait for Help
Generally speaking, it is safest to stay in your car and wait for help to arrive. Wandering off can lead to you getting lost or putting yourself in further danger. But like everything else, you cannot know the coming circumstances. Use your best judgment, and only leave your car if you feel as if it is safe to travel on foot to a nearby location.
Prevent Possible Breakdown Risks
Knowing how to prepare for a vehicle breakdown begins with knowing how to prevent one. Know the condition of your car and address any failings and shortcomings it may have. Many car issues and breakdowns can be traced back to issues with the tires, as they experience some of the worst wear and tear. If you know that your tires are a constant issue, then contact RNR Tire Express in Tulsa, Oklahoma. Their trained professionals can recommend the tires you need to keep your vehicle safe and on the road.