‹ Tips & Guides home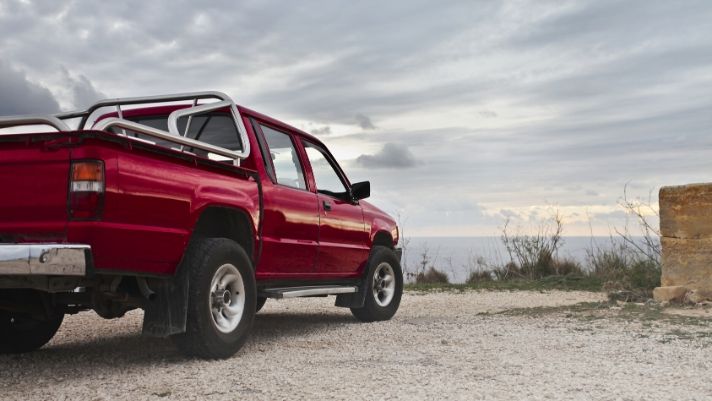 Off-roading is some of the most fun you can have with your pants on. It's a great way to spend the summer with the boys or the family in the great outdoors. You have the vehicle locked down and made the necessary mods. Your ride is lifted, has a winch, and has a toolbox ready to go in emergencies; now it's time for the most important addition, the tires. Knowing how to select the proper tires for off-roading means considering a few things. There are hundreds of different off-road tires available, so you don't want to end up spending thousands on something you can't use.
Talk to Experienced Off-Roaders
The internet is a valuable resource full of great information, but nothing will beat experience on the trail. Talk to some experienced off-roaders and ask them what they use. Nothing can replace knowing how a tire performs on a certain terrain and on what kind of vehicle. Find a forum or pick up the phone and talk to your off-roading friends so they can point you in the right direction.
Figure Out What Size
Before you start dreaming of massive Super Swamper tires, figure out what size you need first. A jeep utilizes a different kind of tire than a truck will. You have to consider the size of the wheel wells and what they can accommodate. Consider the lift you put on your truck too. Then there are the rims and what they can hold. All this information is available in your owner's manual and on the manufacturer's website. Off-road forums will likely have some information on what kind of tires fit your make and model.
Know the Terrain
What kind of terrain you intend to drive on will dictate how to select the proper tires for off-roading. Slogging through a mud bog will require different tires than if you are crawling over rocks in the desert. The same goes for snow and forest trail driving. When you know where you will be driving, you can narrow down the search a lot. Don't make the rookie mistake of buying tires rated for snow when you are going to the desert. Visit the best local tire shop, RNR Tire Express, when you need off-road tires for your truck or Jeep. RNR has everything needed for your off-road adventure.