‹ Tips & Guides home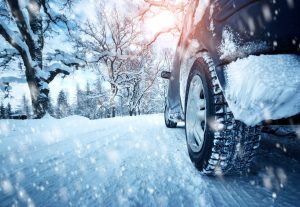 There are various types of tires, and each serves a specific purpose. Obviously, you would not use off-road tires on your sports car, the same way you won't use tires that are not capable of taking enough load on your heavy duty pick-up truck. In this case, you need tires that offer excellent traction. However, they have to come cheap but offer the utmost service.
Various Types of Tires
First of all, you need to understand that there are four main types of off-road tires, which are snow or winter, mud-terrain, sand, and all-terrain tires. Here we will discuss some of them.
1) Summer Tires
If you are driving a standard size vehicle like a minivan or an SUV in a place whose climate is averagely 45 degrees Fahrenheit throughout the year, then you can count on these tires. These tires also are ideal for both wet and dry conditions. However, it should not be snowy or sleet. If you are in search of cheap tires that guarantee all-season traction, then summer tires are what you should go for. When buying these tires, you should be keen to check their tread. They have orbital grooves as well as detailed patterns which are handy in providing exceptional performance on summertime temperatures.
2) Snow or winter tires
When you live in a place whose climate drops below 7.2 degrees centigrade, then what you need is these tires. Such a place usually has snow and ice for the better part of the year. These tires are engineered to perform well on winter conditions. They are sure to equip you with not only traction but also grip and control that cannot be provided by other tires such as summer tires. They are made using unique rubber compounds which stays soft and pliable than other types of tires. You can also distinguish winter tires from other tires by their physical look. If you look at them closely, you will notice hundreds of cuts in the rubber. These cuts are called sipes. They create tiny edges and provide more traction by gripping and grabbing the snowy road. The sipes, along with the deep grooves and the tread channels, put together dissipate water effectively making the winter tires to provide excellent traction during winter months. This gives you peace of mind when these months arrive.
3) All season tires
While they are called all-season tires, this term can mislead you because the four seasons in Florida or Arizona, for example, are quite different from the same in North Dakota and Michigan. If where you live there is a mild winter, then these tires can serve you better as they have been engineered to tackle both wet and dry or even slight snowy roads throughout the year. Nonetheless, they are not the best for high traction and good grip in a place with serious snow and ice. These wheels also are available in two classes which are passage and touring tires. The passenger tires last longer and guarantee a smoother ride while touring ones provide better handling and lower noise. They have grooves and treads that are good at performing in occasional light snow and rain, however not suitable for frequently wet roads or heavy snow. For you to buy cheap tires, also to do price comparison online, pick the most attractive discounts, and do your best price before setting off to a tire store. Finally, ensure that the tires you are going for will suit your needs.