‹ Tips & Guides home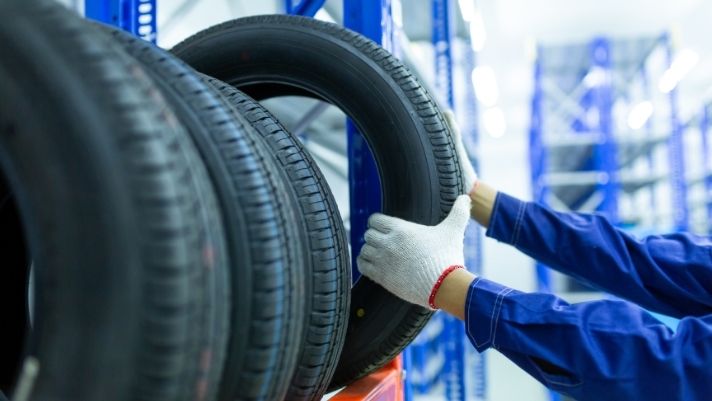 When a driver wants to make their vehicle more environmentally friendly, others will usually suggest that they should change their tires. After all, they have a direct influence on how much energy it takes for your car to move, and how much fuel you use as a result. But it can be confusing to figure out which tires are the best for this purpose. Read ahead to learn about low-rolling resistance tires and why they're a top eco-friendly option.
What Are Rolling Resistance Tires?
The term "rolling resistance" refers to the amount of energy it takes for a tire to move when under pressure from a load. The lower the resistance, the less force it requires to roll. Typically, tires will experience at least a moderate amount of resistance as the treads curve to create extra traction on the road. However, low-rolling resistance tires, especially modern models, maximize traction while decreasing the effort it takes to roll.
The Benefits of Low-Rolling Resistance Tires
Low-rolling resistance tires provide many useful benefits for drivers as well as their vehicles. For instance, by using less fuel, gas mileage improves significantly—which helps the environment. This is what makes low-rolling resistance tires one of the most eco-friendly options on the market. They're also great for providing solid overall performance and ensuring you're getting a quality ride.
Tips for Purchasing Low-Rolling Resistance Tires
As you go to purchase new tires for your vehicle, make sure to consider low-rolling resistance tires. However, like all other types of tires, their specifications can vary by brand and model. You should do additional research into their compatibilities before you make your decision. You may even want to call a trusted tire provider to help with the process. For quality low-rolling resistance tires at a price you can afford, reach out to RNR Tire Express. We carry a wide range of tires in Columbia, SC to ensure that each of our customers finds exactly what they need. Select from various eco-friendly models from several top-notch brands.