‹ Tips & Guides home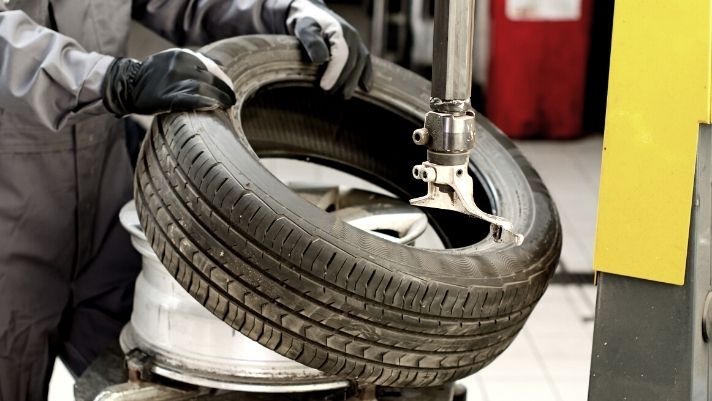 It's easy to look at a set of vehicle tires and only see rubber casings filled with air. However, there's much more to tires than that. In fact, several different components make up a quality tire, and knowing them is essential to understanding how tires work. The bead is one such part—though it isn't often seen, it's vital to keeping you safe on the road. Here are the basics of tire beads and why these parts are crucial to your tire's overall performance.
What Is a Tire Bead?
The bead of a car's tire is located near the edge of the inner lining, where the rubber makes contact with the wheel. This rim is a loop of copper-, brass-, or bronze-coated steel wires that are wound closely together to exert pressure on the outer lining. The wire is what makes this component incredibly strong and allows it to carry out its function.
The Function of a Tire's Bead
The overall purpose of tire beads is to firmly adhere the tire to the outer surface of the wheel. It does this by using the pressure from the wires to sturdily mold the rubber to the wheel's frame. The bead forms an airtight seal against the wheel and allows for a more efficient transfer of forces as the car moves. Another basic fact about tire beads to know is what the bead's filler is. This rubber compound is found near the tire bead's steel wires, and it reduces the flexibility of the wires and deflects damaging forces. Essentially, the filler acts as a shield to protect the tire bead from potential harm from the road. To learn more about the different parts that make up your vehicle's tires, reach out to RNR Tire Express. Our experienced professionals are always there to answer your questions and ensure you're well informed during your next tire purchase. You can also stop by our tire shops in Florence, SC, to browse our extensive inventory of brand-name tires and wheels.