‹ Tips & Guides home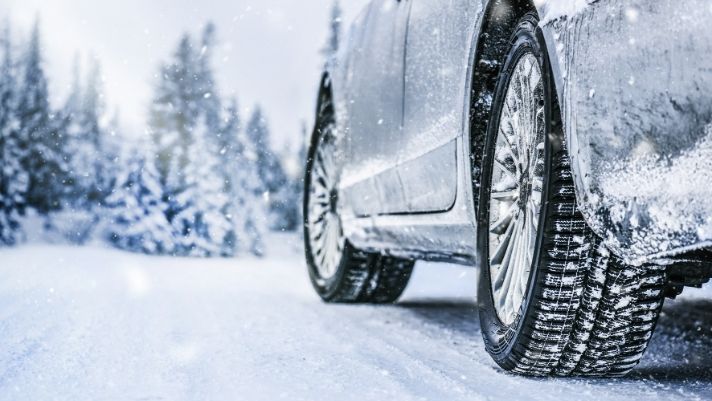 With the colder months around the corner, you need to start thinking about preparing your car for winter weather. Some of the key players in driving through snow and ice are your tires. Here is the difference between all-season and winter tires.
Weather Situations
It may sound obvious, but it's worth saying that the weather situations people encounter in the winter can be extraordinarily different from those that occur during the rest of the year. Between snow, blizzards, and ice, driving on roadways in the winter months is significantly more challenging. Winter tires differ from all-season tires in that they're specifically designed to handle unique weather situations such as snow, ice, and sleet.
Braking Performance
All-season tires and winter tires have varying braking performance as well. When you're driving over layers of snow or patches of ice, every last bit of tire traction is needed to course-correct. Winter tires are designed to create more friction so that they have more to grab onto when you brake. This enhanced braking performance comes in handy when you're skidding across ice or swerving to avoid an obstacle.
Tire Tread
The biggest difference between all-season and winter tires is the tread. Winter tires have an altogether different tread pattern that's shaped to funnel excess snow and slush out of the tires while they're rotating. They have more grooves and tread sipes to maximize frictional force. On the other hand, all-season tires are smoother and don't offer as much grip in snow. Winter treads are also made out of a different rubber that remains flexible at low temperatures, when all-season tires would be too rigid to perform well. Knowing the difference between all-season and winter tires can help you prepare for the upcoming fall and winter months. Having the right traction can be the difference between a smooth drive over the snow and a dangerous trek across slippery roads. If you're looking for tires in Anderson, Indiana, contact one of our automotive experts at RNR Tires.