‹ Tips & Guides home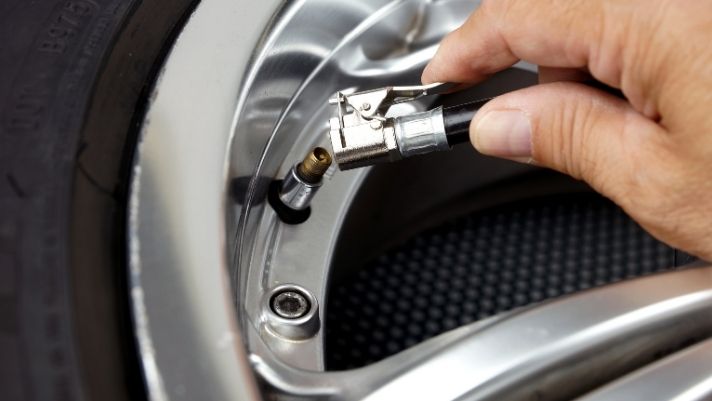 As drivers and vehicle owners, keeping an eye on the pressure of our tires is something that everyone does. However, while many of us know it's just a part of standard maintenance, very few individuals know exactly why we do this. Believe it or not, there are several reasons why we should be checking this aspect of our tires regularly, and many things for us to gain from it. This is the importance of maintaining proper tire pressure.
Reduced Risk of Tire Blowout
Firstly, ensuring that your tires stay at the right pressure is the best way to prevent them from going flat or blowing out while you're driving. This is because your tires aren't flexing too much and generating excessive amounts of heat. When this occurs, your tire's wear increases and they're more likely to cause you problems on the road.
Better Overall Vehicle Handling
Even if your tires don't end up blowing out, their pressure can still greatly affect how you're able to handle the vehicle. Because over- or under-inflated tires have inconsistent amounts of contact with the pavement, some will be easier to control than others. For this reason, keeping them at the right psi can provide you with better vehicle handling and an increased level of performance.
Increased Fuel Economy
The importance of maintaining proper tire pressure also has to do with the amount of fuel your car uses over time. Under-inflated tires have higher amounts of rolling resistance—the quantity of force it takes to get the tire rolling along the road. This means that your car will often expend more fuel just to get itself moving and up to speed. Fortunately, you can save this money by keeping your tires inflated properly. If you find that your current tires are no longer holding their pressure, it's crucial that you start looking into getting them replaced. Fortunately, we at RNR Tire Express have just the products you need. Our stock of tires in Florence, SC contains models from various top brands and are guaranteed to be quality in performance. Maintaining proper tire pressure has never been easier.