‹ Tips & Guides home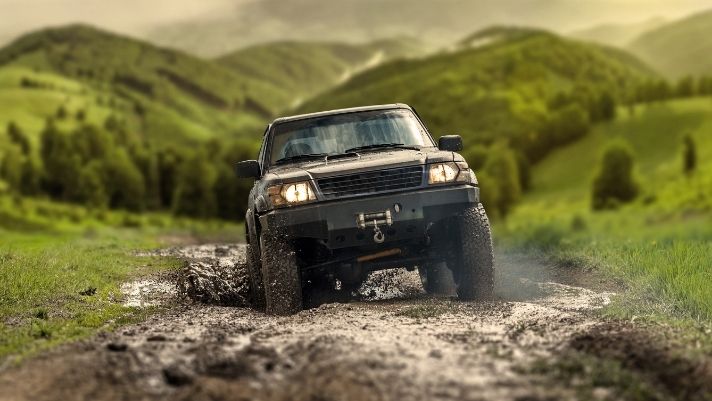 Off-roading is an exhilarating experience for those who dare to try it. While most people go about their days driving from work to school to home and back again, some want more out of their time in an automobile. If you love a good adventure, you should know these tips for choosing the best tires for off-roading. That way, you'll never get stuck in the mud again.
Set Your Time Expectations
Everyone says they want to off-road, but how many take the time to do it? You should start the tire selection process by being honest with yourself and setting realistic expectations. Will you mostly be driving to and from work, or will you hit the mud every other day? Questions like this will give you a better understanding of what you need when choosing tires.
Anticipate Your Extremes
When you go off-roading, you need your tires to hold up under the stress and conditions you put them through. To select the best tires, you must anticipate the most extreme off-roading experience you will likely endure. Will you traverse a snow-covered valley with hidden rocks and patches of ice? Or will you drive through a few streams and backwoods trails? Depending on the weather and terrain extremes, you will need different tire treads and durability.
Remember Size and Height
Off-roading tires are becoming larger and larger, owing to the benefits of increased clearance off the ground. While your first instinct may be to find the biggest, baddest tire, you should think about your wheel well. There are constraints on how sizeable an off-roading tire your vehicle can manage. Many tires outgrow the size of an SUV wheel well and will cause tire rub when turning. You could lift your car up higher, but that may be unnecessary if you find larger tires that still fit.
Remember these tips for choosing the best tires for off-roading as you look for a new set of wheels. Take a few measurements yourself and bring the rest to a professional at RNR Tire Express. Check out our wide selection of tires in Anderson, Indiana, and give us a call if you have any questions about your off-roading needs.