‹ Tips & Guides home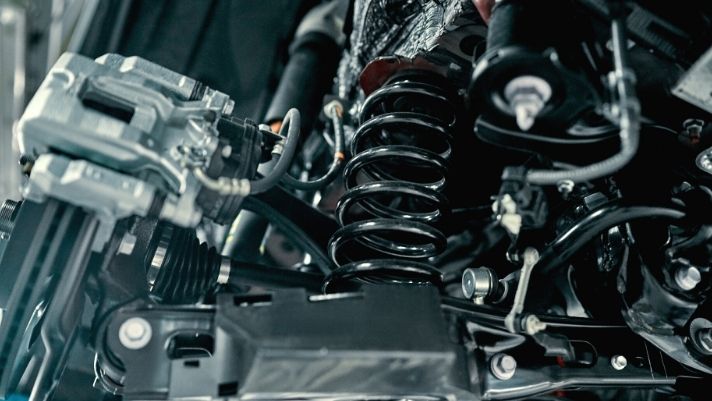 In your city or state, there are roads you can list that are notoriously bad. It doesn't matter where you live; there are horrible roads lined with potholes and bumps for miles. Wanting a smoother ride to journey over these speed bumps only makes sense. There are ways to improve a vehicle's ride quality. Try one or all of them to spare your back and your car from these menacing roads.
Stay with Smaller Wheels
Generally speaking, bigger wheels equal a rougher ride. Switching to a smaller wheel and a thicker tire will give you a smoother ride without making any drastic changes. Dropping down too many sizes can lead to problems, though. The rule is that you are safe going up or down one inch in size on your wheels. Anything beyond that risks altering the ride of the car. The suspension of the car was made for the stock wheel set up, and if you go crazy with different sizes, you might have to change the suspension. At minimum, you will alter how the car handles, often for the worse.
Pick the Right Tires
When choosing tires, choose wisely, for not all tires are equal. Performance tires for sports cars are made with softer materials that increase traction and road noise but reduce tire life. Touring tires are designed for the daily driver. They drive softer, last longer, and increase fuel economy. If you don't have a sports car, you don't need performance tires, so stick with the all-weather tires for a smoother ride.
Upgrade the Suspension
Changing any part of the suspension is more complicated than changing your tires. A good starting point is to change the shocks and struts. They are the parts of the suspension that absorb the bumps in the road to make the ride smooth. Like the other parts of a car, the shocks and struts wear out over time and don't perform as well. This might be causing the rough ride, so take your car in and have a mechanic look at it.
The Height Matters
It might seem like a weird way to improve a vehicle's ride quality, but height matters. This is particularly true when the car has an air ride suspension. If the air springs are leaky or the air pump is bad, your car could sag to one side or ride too low. The last time you got in your car, did it seem lower? This is a sign that something is wrong with the air ride system. Come down to RNR Tire Express tire shop in Augusta, GA, to get a new set of wheels and tires for your car or truck. Check out our lineup to get an idea of what you want before you visit.