‹ Tips & Guides home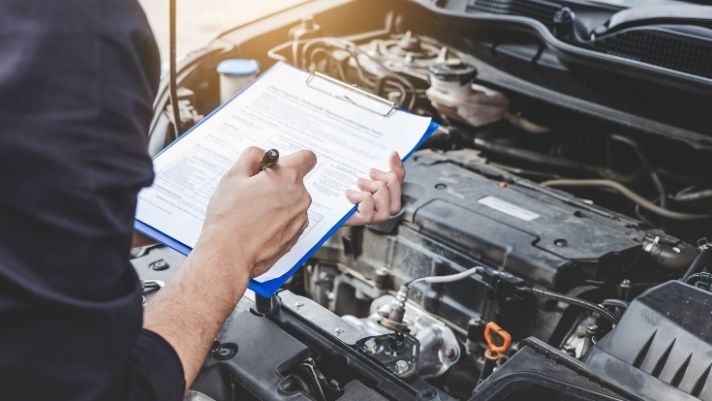 When we notice that something is not right with our car, we take it in to be serviced. But sometimes, it's just easier to ignore the problem, whether it's because we think it's nothing or we don't have time to deal with it. But regular car maintenance is necessary for the good of the car and your safety and is something you must always consider.
Reduced Cost of Maintenance
At first, it can seem contradictory that going in more often for maintenance will reduce maintenance costs. But the logic proves that the more frequently you take your vehicle in to be inspected, the earlier mechanics will be able to find faulty components and compromised parts.
Less Spent in the Long Run
If you wait too long in between checkups, the problems in your car may intensify due to a lack of service. Something that can be a simple repair, such as replacing a brake pad, can be made far more expensive if you wait too long. A worn-out brake pad can negatively affect the caliper and the rotor, which will affect the braking system at large and have detrimental effects on the tire itself. If not addressed immediately, a repair that would have cost you $100 will now cost at least triple that.
Increased Safety
Making sure all the necessary components are in top condition is essential for your safety while driving and the safety of other motorists on the road. Parts that are left to deteriorate will be much more unreliable when you need them.
Preventative Measures
Allowing your brakes to fail will result in longer brake times. Worn-out tires can mean less traction on the road and a higher chance of a blowout, and old wipers will obstruct your vision more than aid it. Everything plays a role in your ability to drive safely, so you must make sure that every component of your car is in proper working order.
Longevity
The previous points all lead to the final overarching reason why regular car maintenance is necessary—it will increase your car's longevity. Maintaining your vehicle means that its lifespan will be extended accordingly. All the little repairs add up over time to keep your vehicle running longer. And when you don't keep up with repairs, your car will inevitably break down for good. The cost of repairs over time is dwarfed by the expense of purchasing an entire car. If you ever need your car serviced or are looking for the recommendation of trained automotive professionals, contact RNR Tire Express in Hutchinson, Kansas. We can assist you in making sure your car is in the best condition possible and will offer help when your vehicle requires service.