‹ Tips & Guides home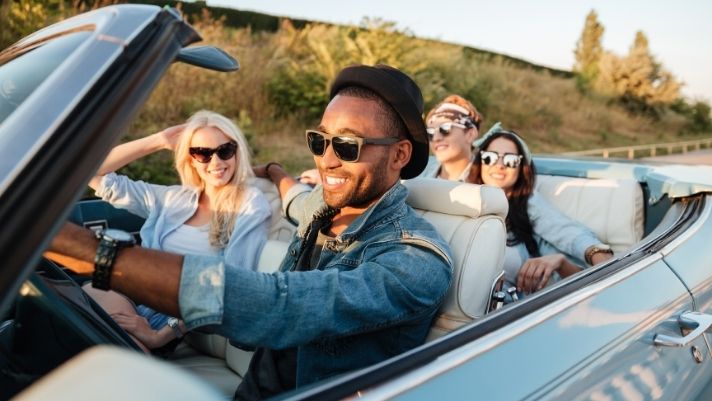 Spring has officially sprung, and many individuals across the country are taking advantage of the nice weather in various ways. But while some are using this time to start their seasonal garden or clean their homes, others are setting out to see what other regions have to offer. The US has several beautiful routes to drive, so if you're looking to have an adventure of your own, make sure you're familiar with some of the best road trips to take in the spring.
Shenandoah National Park, Virginia
Also known as Skyline Drive, this section of the Shenandoah National Park covers the crest of Virginia's Blue Ridge Mountains, making it a prime spot to see some of the best sights—as well as a great section of land to hike. A variety of wildlife inhabit this area, so you won't even need to leave your car to visit something new.
New Orleans To Baton Rouge, Louisiana
The trip from New Orleans to Baton Rouge, Louisiana, is also gorgeous. With 110 miles of plantation land and historic property, there's a lot to see and experience. The Destrehan and Evergreen plantations are just two of the oldest homes you can visit on the way.
Rapid City To Badlands National Park, South Dakota
Another of the best road trips to take in the spring is the route going from Rapid City to the Badlands in South Dakota. While Rapid City is a popular destination in itself, with art galleries and restaurants galore, the drive to the Badlands is particularly scenic. There are several high-end attractions on the way, such as Mount Rushmore and the Minuteman Missile. Most importantly, though, spring's cooler weather allows you to explore this area without the crippling desert heat.
Cherokee Foothills Highway, South Carolina
Named after an early Native American trail, this stretch of roadway showcases several natural waterfalls and plenty of natural scenery. As such, there are a lot of places to stop for a beautiful scenic hike. In the latter half of the season, the Foothills Highway also features fruit stalls selling some of the area's freshest peaches. But before you hit the road, take some time to ensure your car is ready for the extra mileage. At RNR Tire Express, we supply a variety of high-performance tires well-suited for any road trip. To ensure their quality, we acquire our tires in Sumter, SC, from top industry brands like Michelin and Goodyear. This way, you know you're getting a trustworthy product.