‹ Tips & Guides home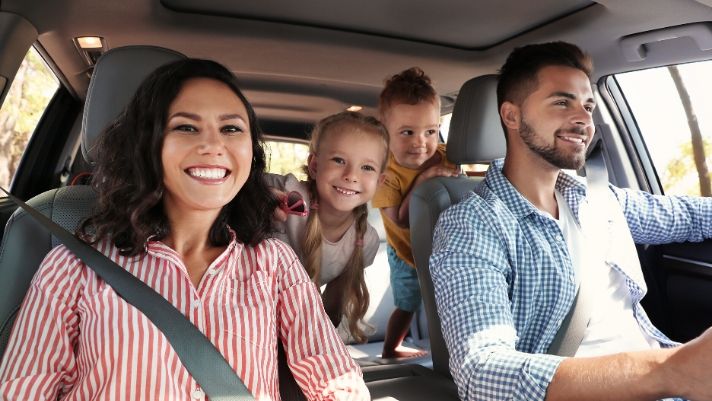 Now that winter has drawn to a close, spring is here and soon after, summer will arrive. Summer brings with it all the things that we love. The current health crisis that is gripping the country will not last forever, and eventually, things will get back to normal. And when they do, we will be ready for vacation, road trips, and time spent with family and friends. There is nothing more American than the road trip. Families and friends pack a few things, pile into a car, and hit the open road. The trip itself is more important than the destination. It's a time of togetherness and camaraderie. We have some tips for you on how to prepare for a family road trip, so when the time comes, you can begin your road adventure and make some memories.
Arrange for Routine Maintenance
Once you have the destination picked out, take the car in to get it looked at. You don't want to start this adventure with car problems or flat tires 50 miles from home. Make sure you look at the tires first. If there isn't good tread on them, if they are unbalanced, or if they show signs of wear, then change them. It's better to do it now than on the side of the road. Get some routine maintenance done on the car, like an oil change, filter changes, and new plugs and wires. Be confident knowing the car is in good shape before you embark on the epic journey.
Pack Some Snacks
Snacks are especially important if you are traveling with young ones. Everyone will get hungry and want something to nibble on during the trip. They are a great distraction for the kids if they start getting antsy. Restaurants might be few and far between, and gas station food will kill you faster than a bullet. Pack sandwiches, fruit, drinks, and some sweets for the ride.
Bring Plenty of Entertainment
The days of staring out the window and laughing at cows in the pasture are gone. We have the technology to amuse ourselves almost anywhere, so take advantage of it. Bring books, tablets, DVDs, music, and headphones—bring the laptops too, if you have them. The conversation in the car will stop quickly, so don't give the kids a chance to annoy one another. Turn on whatever show, on whatever device, and enjoy the quiet. It'll be the smartest thing you can do.
Take a Look at the Map
In the age of GPS, this might seem silly, but it's not. Take a look at an actual map to get an idea of where you are going and what direction you will be traveling. The GPS is amazing, but even it can mess up from time to time and lose signal. Knowing what direction and what road you need to be on will keep you going the right way if the GPS conks out for a few miles. When you prepare the car for your road trip, visit the best tire store in Chattanooga, TN. We'll make sure you get to your destination safely.